About Michael Chaney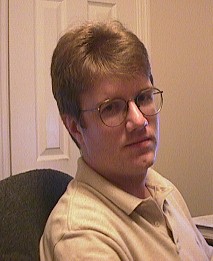 Michael Darrin Chaney was born and raised in Brazil Indiana, about 60 miles west of Indianapolis along US40, the historic National Road. The son of a grocer, Chaney literally grew up in a grocery store, until his parents left the grocery business when he was 12.
After graduating from Northview High School in 1986, Chaney attended Rose-Hulman Institute of Technology for one year, Indiana State University for two years, and finally settled in Bloomington, Indiana, to attend Indiana University.
After a year of school there, Chaney took a staff position at the university's computing service department which he subsequently held for four years. In 1994, Chaney left the university to pursue a career as an independent computer consultant.
In 1998, Chaney met Raquel Malenab of Nashville, Tennessee, and subsequently married her in November of 1998. After moving to Nashville, he incorporated his existing consulting business, changed the focus to be 100% Linux, and began pursuing contracts in the Nashville area.
Currently, the Chaney's are enjoying the arrival of their first child, Michael Jr., born on December 20, 1999.